UCR Research and Economic Development Newsletter: March 13, 2013
Michael Pazzani
Vice Chancellor for Research and Economic Development
Back Issues of Newsletter: http://or.ucr.edu/vcr/newsletters.aspx
---
<![if !supportLists]>· <![endif]>Technology Investors Panel: March 25
<![if !supportLists]>· <![endif]>Distinguished Lecture: Brain Activity Map: April 4
<![if !supportLists]>· <![endif]>NSF CAREER Workshop: March 21 and 22
<![if !supportLists]>· <![endif]>Don't Worry About the Government
<![if !supportLists]>· <![endif]>NEH Sample Proposals
<![if !supportLists]>· <![endif]>Plagiarism in NSF Awards
<![if !supportLists]>· <![endif]>Egret Having a Bad Hair Day
---
Technology Investors Panel: March 25
On March 25 at 4PM in HUB 367, Research and Economic Development and Economic Development will host a panel of investors who will discuss how to make a presentation to investors, what investors are looking for, and common mistakes that people make. The panelists will include
<![if !supportLists]>• <![endif]>Molly Schmidt, Tech Coast Angels
<![if !supportLists]>• <![endif]>Michael Napoli, Tech Coast Angels
<![if !supportLists]>• <![endif]>Jay Goth, Redtail Capital
If you plan on attending, please RSVP to Gloria Gallego at gloriag@ucr.edu
---
Distinguished Lecture: Brain Activity Map: April 4
There has been great interest in the Brain Activity Map since President Obama proposed plans for a project analogous to the Human Genome Project of the 1990s. The ideas behind the proposed initiative are based in part by a paper in Neuron: A. Paul Alivisatos, Miyoung Chun, George M. Church, Ralph J. Greenspan, Michael L. Roukes, Rafael Yuste, The Brain Activity Map Project and the Challenge of Functional Connectomics, Neuron, Volume 74, Issue 6, 21 June 2012, Pages 970-974, http://www.sciencedirect.com/science/article/pii/S0896627312005181.
One of the authors of the paper will visit UCR on April 4 to present an overview of the brain activity map.
The Brain Activity Map
Ralph J. Greenspan, PhD
Associate Director
Kavli Institute for Brain and Mind
University of California San Diego
Thursday April 4, 1:10PM
Genomics Building Auditorium
While it is no mystery to any of us as to why we need a brain, it remains a major mystery as to how our brain does what it does. We know a great deal about the composition of individual nerve cells (neurons) that make up the brain and how they send and receive electrical and chemical signals. We also know a great deal about which areas of the brain participate in the various activities we do, and we have a constantly improving picture of the contacts individual neurons make with each other to form circuits, and how large bundles of neurons connect major areas of the brain to each other. But when it comes to understanding how the signals from individual nerve cells combine to produce activities as effortless for us as walking or recognizing a melody, or as demanding as playing the piano or understanding mathematics, there is a major gap. The "Brain Activity Map Project" aims at allowing us to fill in this gap.
The goal of the BAM Project is to construct a functional brain map in order to understand complex brain processes. This map will fill the gap in our knowledge of brain activity at a scale between single neuron and whole brain function, an intermediate level where theories predict that complex functions emerge from the network interactions involving millions of neurons. The BAM Project will be a large-scale, long-term research project built upon close interactions between scientists, engineers, and theoreticians.
Biography
Dr. Ralph J. Greenspan has worked on the genetic basis of behavior and brain function in fruit flies (Drosophila melanogaster) almost since the inception of the field, studying with one of its founders, Jeffery Hall, at Brandeis University in Massachusetts, where he received his Ph.D. in biology in 1979. He is currently Associate Director of the Kavli Institute for Brain and Mind at the University of California San Diego. Dr. Greenspan's research includes studies of the consequences of mutations and localized genetic alterations in the nervous, molecular identification of genes causing naturally occurring variation in behavior, and the genetic analysis of fruit fly sleep and attention. His current research addresses large-scale network questions pertaining to the action of genes and neurons. In addition to research papers, he has authored: Fly Pushing: The Theory and Practice of Drosophila Genetics, , An Introduction to Nervous Systems, and How Genes Influence Behaviour (with Jonathan Flint and Ken Kendler).
---
NSF CAREER Workshop: March 21 and 22
The CAREER is NSF's most prestigious award in support of untenured faculty who exemplify the role of teacher-scholars through outstanding research, excellent education and the integration of education and research within the context of the mission of their organizations.
CAREER proposals are due July 22-24, 2013; the exact deadline varies by discipline. It pays to start a few months early to make sure the proposal is well thought out and addresses all criteria for funding.
UCR will offer a workshop on preparing an NSF CAREER proposal on two dates. All assistant professors who are considering CAREER proposals this year are encouraged to attend one of these two sessions.
10:30 a.m. Wednesday, March 20 in Bourns A-265
10:30 a.m. Thursday, March 21 in the Science Library
At the workshop, we will go over the essential components of the CAREER award, including
<![if !supportLists]>· <![endif]>Research Plan
<![if !supportLists]>· <![endif]>Educational Plan
<![if !supportLists]>· <![endif]>Broader Impacts
<![if !supportLists]>· <![endif]>Data Management Plans
Previous winners of the NSF CAREER awards will discuss what worked (and what didn't work) for them. We will go over NSF requirements, suggestions and best practices from past winners, and your questions and ideas. Sample funded proposals will be made available.
We will also discuss UCR's plans for providing assistance reviewing CAREER proposals by Mitch Boretz at mitch@engr.ucr.edu, Randy Black at randall.black@ucr.edu, or Mike Mueller at michael.mueller@ucr.edu.
Please RSVP to Randall.Black@ucr.edu to help us determine whether space will be adequate.
---
Don't Worry About the Government
In August 2011, Congress passed the Budget Control Act of 2011 (Public Law 112-25) to limit federal spending and reduce the national debt. To enforce annual spending limits, the law requires across-the-board funding reductions through a process called "sequestration" unless congress and the president reach agreement on an alternative plan. The President and Congress did not reach agreement on a balanced deficit reduction plan and the sequestration process began March 1, 2013. Some of the federal agencies have posted guidance on their plans to address sequestration. Many agencies have posted information on their plans which are subject to revision should congress and the president reach an agreement. If such an agreement occurs, it is likely that it will be before March 27 when agreement is also needed on raising the debt ceiling.
Agency responses are grouped into three categories
<![if !supportLists]>• <![endif]>No plans to reduce current awards, but may need to reduce acceptance rates.
<![if !supportLists]>o <![endif]>NSF http://or.ucr.edu/OR/OrMedia/SP/Docs/Sequestration/NSF%20Notice%20133%20-%20Sequestration%20Impact.pdf
<![if !supportLists]>o <![endif]>USDA http://www.nifa.usda.gov/email_prntrs_seques.pdf
<![if !supportLists]>• <![endif]>Noncompeting continuations are being reduced by up to 10%, but may be restored after a budget agreement is reached (NIH). http://grants.nih.gov/grants/guide/notice-files/NOT-OD-13-043.html
<![if !supportLists]>• <![endif]>There is no general guidance, but there may be impacts on specifics programs or projects
<![if !supportLists]>o <![endif]>Department of Energy http://or.ucr.edu/OR/OrMedia/SP/Docs/Sequestration/DOE%20Sequestration%20Announcement%20_3_4_2013.pdf),
<![if !supportLists]>o <![endif]>NASA http://or.ucr.edu/OR/OrMedia/SP/Docs/Sequestration/NASA%20Letter%20on%20Sequestration_3_4_2013.pdf
<![if !supportLists]>o <![endif]>NOAA http://research.utk.edu/fiscal_cliff/NOAA_letter.pdf
RED will continue to update the UCR research community as soon as information is received. In the meantime, there isn't a need to panic and your research should continue as planned.
If you or the department receives a notice regarding a specific award or awards, please forward that notice to me and the Contract and Grant Officer assigned to your department.
---
NEH Sample Proposals
The National Endowment for the Humanities has posted several sample proposals for the
for NEH Fellowship Grants due May 1, 2013
<![if !supportLists]>· <![endif]>Music, William Schuman and the Shaping of America's Musical Life
<![if !supportLists]>· <![endif]>Philosophy, Nietzsche and the Ancient Skeptical Tradition
<![if !supportLists]>· <![endif]>Political Science, The Nationalization of American Party Organizations
The Humanities Initiatives at Hispanic-Serving Institutions due June 27, 2013. A sample proposal
<![if !supportLists]>· <![endif]>University of Puerto Rico, Rio Piedras, the Humanities and the Healing Arts
---
Plagiarism in Successful NSF Proposals
NSF used plagiarism detection software on all 8000 awards made in 2011. They identified 100 suspicious cases and are examining them manually to eliminate cases where PIs used text from their own publications or described the methods used in standard ways before pursuing further. See http://www.the-scientist.com/?articles.view/articleNo/34663/title/Plagiarism-in-Successful-NSF-Proposals/ for more info.
---
Egret Having a Bad Hair Day
Baylands Nature Preserve in Palo Alto is just a few miles from Stanford and one of my favorite birding spots when I'm in the area. Here's a photo of a snowy egret from a visit a few years ago.
<![if !vml]>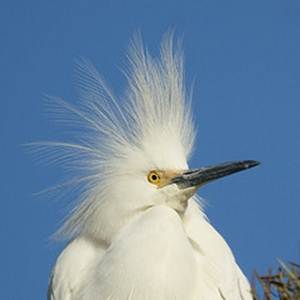 <![endif]><![if !vml]>

<![endif]>
(click to enlarge)
Michael Pazzani
Vice Chancellor for Research and Economic Development
Professor, Computer Science & Engineering
University of California, Riverside
200 University Office Building
Riverside, CA 92521
Assistant: Gloria Gallego
951-827-4800