UCR Research and Economic Development Newsletter: January 10, 2016
Michael Pazzani
Vice Chancellor for Research and Economic Development
Back Issues of Newsletter: http://research.ucr.edu/vcr/newsletters.aspx
Grant Opportunity Search: http://pivot.cos.com
NSF TALK: Diane

Okamuro

- Program Director NSF Plant Genome Research Project: Jan 14

Federal Roadmaps

: NEH, USDA Plant Breeding, NOAA

Changes to NSF Proposal Requirements

Meyer Lemon Recipe

Three Birds

: Barn Owl, Western Meadowlark, American Goldfinch
Sometimes, little changes can have a big impact. Here are a few fairly minor things I'd like to see changed about the UCR culture.
<![if !supportLists]>a. <![endif]>Grant Start Dates: Most federal agencies strive to review proposals and make funding decisions in six months. However, many faculty set grant start dates much longer than this. For example, many faculty are advised by staff in their department to start an NSF CAREER submitted in mid-July on July 1 of the following year. To date this year, we have heard of three CAREER grants submitted less than five months ago that will be funded. Using April 1 (or even January 1) as a start date for a CAREER grant gives you access to funds earlier to travel, purchase equipment and recruit graduate students and postdocs.
<![if !supportLists]>b. <![endif]>Proposals to companies: Unless explicitly requested by a company, there is absolutely no UC or UCR reason to provide a company with a detailed, itemized budget. Indeed, we have recently signed several six figure contracts, and one 7 figure one, without detailed budgets. While it is required that there be the same overhead on corporate grants as federal ones such as NSF or NIH, unless requested, the company doesn't need to know the details of benefits, tuition, etc. Many companies care about the bottom line and it's not necessary to give the same details as federal agencies (unless they want them). Companies also are not like NIH. If you tell them only direct costs, they'll assume that is the entire budget.
<![if !supportLists]>c. <![endif]>No federal agency, company, foundation, market board (and likely no Dean, or Vice Chancellors) provides you with funds to prevent one of your goals from failing. Instead, proposals should explain to a funder how providing you funds will make one of their goals succeed. Of course, if you share that same goal with funder, your goal will succeed.
<![if !supportLists]>d. <![endif]>UCR subscribes to a service by COS PIVOT for searching for grant opportunities. It also contains a feature to email you weekly with new opportunities that match a profile you set up. See http://pivot.cos.com and use Save Search. I'd like to see more people use the Save Search feature to alert them of new opportunities. It takes 5 minutes to set up and might be worth a million dollars.
NSF TALK: Diane Okamuro- Program Director NSF Plant Genome Research Project: Jan 14
Diane Okamuro- The NSF program officer for the Plant Genome Research Project is visiting UCR on Jan 14 and will give a talk at 1pm in the Campbell Lab, on the first floor of the University Laboratory Building. http://campusmap.ucr.edu/imap/index.html?loc=ULB
Dr. Okamuro has given numerous talks on NSF and funding including
Getting Funding from the NSF: Strategies for Success: https://www.soils.org/files/membership/early-career/grantwriting-nsf.pdf
Research Challenges and Resource Needs in Cyberinfrastructure & Bioinformatics: BIG DATA in Plant Genomics: http://cra.org/wp-content/uploads/2015/08/Okamuro.pdf
(and people who like Dr. Okamuro's talk will also like our own Dr. Litt's talk on Feb 4).
Amy Litt: NSF Bio Workshop, Thurs., 2/4/16 at 11:00 in UOB 210
Amy Litt, a professor in Botany and Plant Science and former NSF BIO program officer will lead a workshop focusing on funding from the NSF BIO Directorate. Based on her experience as a program director at NSF, she will give suggestions as to how to craft a successful grant proposal to NSF. Although focusing on BIO, there are similarities between NSF directorates and anyone interested in NSF is welcome to attend.
NSF Day at Pasadena City College – Jan. 22
The National Science Foundation (NSF) and Pasadena City College (PCC) will be holding an NSF Day on Friday, Jan. 22, 2016 on the PCC campus in Pasadena, California.
NSF Days provide basic insight and instruction on how to compete for NSF funding for science, engineering and education research. This day-long workshop will provide background on the Foundation, its mission, priorities, and budget.
During the day, an overview on proposal writing, NSF's merit review process and funding opportunities that fall within the seven scientific and engineering directorates, as well as those that cross disciplinary boundaries will be given.
Particular attention will be paid to addressing the research and education needs of those in community colleges. NSF representatives will be on hand to answer questions and to host discipline and community college-specific breakout sessions to personally engage in discussions with attendees.
Who:

Early career and tenure track faculty

When:

Friday, Jan. 22, 2016, 7:30 AM to 6:00 PM

Where:

Pasadena City College, 1570 East Colorado Boulevard, Pasadena CA 91106

What:

This 1-day NSF Day workshop will teach researchers how to better compete for research dollars that enable their projects. Information will be shared via lectures and interactive sessions. This is a behind-the-scenes look at how NSF works and how to submit fundable proposals.

Register:

Registration and payment is a two-step process:

First, register on this page: http://www.nsf.gov/events/registrations_forms/index.do?cntn_id=137164

Next, submit the registration fee in the amount of $25, to be paid immediately (as space is limited), but not later than close of business on Wednesday, Jan. 19, 2016: https://10933.thankyou4caring.org/NSFconference

This fee includes a continental breakfast, lunch, snacks and parking.
Questions: Send any inquiries to nsfday@nsf.gov. A draft agenda can be found here: http://www.nsf.gov/events/event_summ.jsp?cntn_id=137164&org=NSF
Contacts
NSF Days Info, nsfdays@nsf.gov
Lisa-Joy Zgorski, lisajoy@nsf.gov
Research Infrastructure Discussion
At a recent meeting of chairs and deans, and another of the Research and Economic Development advisory board, there were some suggestions on how to easily improve the support at UCR for collaboration and writing proposals. Here are a few of the recommendations:
Develop a database with specific research skills/equipment/interests to promote collaborations…. Make it easier to find research partners through websites.

Provide templates for postdoc mentoring plans, outreach, data management plans, facilities, etc.

Make it easier to find what research facilities UCR has.
Some of these recommendations are being addressed to varying degrees. Suggestions for improving them are welcome.
UCR subscribes to COS PIVOT. One of pivot's features is a profile system. It is not perfect but it works in two ways. First, it automatically creates a profile based on your publications and grants. Optionally, it lets you refine your profile by adding additional information. My profile is available at

http://pivot.cos.com/profiles/893032D2CE47B01E0162D0B71117EFC8

but more importantly can be found in profile search at

http://pivot.cos.com/profiles/main

by searching for "machine learning." "

data

science" or personalization. See the next item for UCR researchers working on diabetes. I suggest logging into

http://pivot.cos.com

and spending 10 minutes to update your profile.

Research and Economic Development has several pages under research development with informational that can be customized and incorporated into proposals. The full set of resources are available at

http://research.ucr.edu/OrApps/RD/proposals/default.aspx

. The most requested documents are
The list of core facilities is available at
http://research.ucr.edu/vcr/research-facilities.aspx
. We will be updating this so one can search for equipment and then find the facility in addition to the current system that allows one to see what equipment each facility has.
Suggestions for improvements are always welcome.
(Top)
A faculty member recently asked me to connect him with other researchers at UCR doing research on diabetes. Here's what I found using COS Pivot Profile search from http://pivot.cos.com/profiles/main
<![if !supportLists]>· <![endif]>Frances Sladek: We use the whole gamut of modern techniques -- molecular, cellular, biochemical, proteomic, genomic, bioinformatics -- to investigate the role of the transcription factor HNF4 in physiology and disease with particular emphasis on cancer and diabetes.
<![if !supportLists]>· <![endif]>James Borneman Current projects include examining the role of intestinal bacteria in (i) inflammatory bowel disease (IBD), (ii) several types of cancer and, (iii) obesity and diabetes.
<![if !supportLists]>· <![endif]>Maegen V. Dupper, Division of Clinical Sciences, School of Medicine, University of California, Riverside. In 2012, while a fellow at Kaiser Permanente Fontana, Dupper led the development of a diabetes education and self-care management program to address the needs of the region's large diabetic patient population.
<![if !supportLists]>· <![endif]>Andrew G Alexander, Division of Clinical Sciences: Alexander's interests include diabetes, obesity and weight loss, aging and anti-aging, and fibromyalgia and chronic pain.
<![if !supportLists]>· <![endif]>Megan L Robbins, Psychology. Diabetes Management using Online Social Networks
<![if !supportLists]>· <![endif]>Masaru Rao. Development and application of novel micro/nanofabrication methods and materials for microelectromechanical systems (MEMS), microfluidics, and biomedical microdevices MSE areas: novel materials, fabrication processes, and devices for biomedical applications including cardiovascular intervention, diabetes management, neuroprostheses, pulmonary drug delivery, and cellular engineering.
Since most profiles are automatically generated, it does take a little time to filter out some without a recent obvious interest in diabetes and it probably misses some. Of course, this is a good reason to update your profile. I'm told some program officers, particularly in mission agencies such as DoD use COS Pivot to find potential faculty to fund.
Federal Roadmaps: NEH, USDA Plant Breeding, NOAA, Public Access
Various Federal Agencies produce reports, budgets and roadmaps that give insights into future funding and programmatic directions, highlighting problems of importance to the agencies. Studying these are a good way to get advanced information on what funding programs will be created. Here are links to three recent reports.
National Endowment for The Humanities: http://www.neh.gov/files/neh_request_fy2016.pdf
USDA Plant Breeding: http://www.usda.gov/documents/usda-roadmap-plant-breeding.pdf
NOAA: http://nrc.noaa.gov/CouncilProducts/StrategicResearchGuidanceMemorandum.aspx
PNNL EMSL Call for FY2017 Proposals Is Now Open
Late Last year, I had the opportunity to tour Pacific Northwest National Laboratory with Matt Barth and was impressed by many things including their user facilities that are open to all researchers. EMSL or the William R. Wiley Environmental Molecular Sciences Laboratory, is a national scientific user facility located at Pacific Northwest National Laboratory in Richland, Washington. EMSL is funded by the Department of Energy's Office of Biological and Environmental Research. EMSL provides experimental and computational resources to address the environmental molecular science challenges facing DOE and the nation.
EMSL offers the global scientific community a range of capabilities and expertise. Access to EMSL's capabilities is gained through a peer-reviewed proposal process. If a proposal is accepted and the scientist publishes in the open literature, there typically is no charge for using the EMSL instrumentation and capabilities. EMSL provides proposal opportunities throughout the year.
This Call offers two opportunities for proposed research projects:
Applicants may apply for either or both, but should be aware of the differences in schedules and respective due dates. Returning applicants are especially advised to carefully review proposal package requirements as they may differ from last year.
Award decisions will be made by July 31, and approved proposals will be granted access to EMSL resources beginning October 1, 2016.
Science Theme Proposals Accepted until February 29
Proposals for Science Theme research may be submitted at any time via the User Portal (https://eus.emsl.pnl.gov/Portal) until February 29, 2016 at 11:00 p.m. (Pacific Standard Time).
Researchers are encouraged to submit proposals for molecular-scale research that address specific selected topics in EMSL's science themes to accelerate results in emerging science areas of interest to EMSL, the Office of Biological and Environmental Research and the Department of Energy. Details regarding this year's focused topics, as well as contact information and links to the review criteria and proposal package guidance for this Call, are available at http://www.emsl.pnl.gov/emslweb/call-fy2017-proposals-science-theme-research.
Prospective users are strongly encouraged to contact the relevant Science Theme Lead or Capability Lead well in advance of the deadline to discuss proposal ideas and possible research collaborations with EMSL and PNNL staff. Prospective users interested in coupling experimental and computational approaches or developing novel computational modeling and informatics methods that support research within the AAS, BDD, or TSE focused topics should contact the Lead Scientist for Multiscale Modeling and High-Performance Computing or the Capability Lead for MSC Scientific Consulting.
JGI-EMSL Letters of Intent Accepted until April 4
This call is part of the collaboration between user facilities that are stewarded by the Department of Energy Office of Biological and Environmental Research. The "Facilities Integrating Collaborations for User Science" (FICUS) program was established to encourage and enable researchers to more easily integrate the expertise and capabilities of multiple user facilities into their research. The current call between EMSL and the DOE Joint Genome Institute (DOE JGI) begins with Letters of Intent, which may be submitted at any time via the EMSL User Portal (https://eus.emsl.pnl.gov/Portal) until April 4, 2016 at 11:00 p.m. (Pacific Daylight Time).
This call represents a unique opportunity for researchers to combine the power of genomics at DOE JGI and molecular characterization at EMSL in one proposed research project. Successful applications will focus on high risk/high payoff projects in the focused topic areas that can be completed on an accelerated timeline as compared to the standard CSP or science theme projects. In addition, they must utilize a broad range of the capabilities of each facility and generate datasets beyond what each of these facilities could generate by itself.
Applications follow a proposal package guidance, schedule, and review process that is tailored to meet both EMSL and DOE JGI requirements. Details regarding this year's focused topics, as well as contact information and links to the review criteria and proposal package guidance at https://www.emsl.pnl.gov/emslweb/call-letters-intent-fy2017-jgi-emsl-collaborative-science.
Questions regarding EMSL's user program or specifics about either of the Call opportunities may be directed to the User Support Office (509-371-6003, emsl@pnnl.gov).
EMSL, the Environmental Molecular Sciences Laboratory, is a Department of Energy national user facility that leads molecular-level discoveries that translate to predictive understanding and accelerated solutions for national energy and environmental challenges. We support BER's mission to provide innovative solutions to these challenges in areas such as atmospheric aerosols, feedstocks, global carbon cycling, biogeochemistry, subsurface science, and energy materials. EMSL helps scientists - its users - address challenges in a wide range of research including synthesis, characterization, theory and modeling, dynamic properties, and environmental testing.
DOE JGI, the Department of Energy Joint Genome Institute, is the only federally-funded high-throughput genome sequencing and analysis facility dedicated to genomes of non-medical microbes, microbial communities, plants, fungi and other targets relevant to DOE missions in energy, climate, and environment.
Changes to NSF Proposal Requirements
The National Science Foundation (NSF) has issued the revised version of the NSF Proposal & Award Policies & Procedures Guide (PAPPG), (NSF 16-1). The new PAPPG will be effective for proposals submitted, or due, on or after January 25, 2016. Significant changes include, but are not limited, to:
<![if !supportLists]>· <![endif]>Provision of Collaborators and Other Affiliations information as a new single-copy document, instead of as part of the Biographical Sketch;
<![if !supportLists]>· <![endif]>Submission of Biographical Sketches and Current and Pending Support separately for each senior personnel, as it is no longer allowable for the current and pending support of all senior personnel to be grouped together in a single PDF file;
<![if !supportLists]>· <![endif]>Current and Pending Support has been revised to reflect that all current project support should be listed in this section of the proposal, including internal funds allocated toward specific projects;
<![if !supportLists]>· <![endif]>Format of the Proposal has been revised to show that solicitations will no longer specify different type size, margin, or spacing requirements. Instead, all NSF funding opportunities will follow the formatting instructions contained in Chapter II.B.2 of the GPG;
<![if !supportLists]>· <![endif]>Chapter II.C.2.b, Project Summary, has been modified to remind proposers that only Project Summaries that use special characters may be uploaded in the Supplementary Documents section. Such Project Summaries must contain separate headings for Overview, Intellectual Merit and Broader Impacts, otherwise, the proposal will be returned without review;
<![if !supportLists]>· <![endif]>Project Description section has been updated to state that URLS must not be used in the Project Description;
<![if !supportLists]>· <![endif]>Results from Prior NSF Support has been revised to reflect that the information must be provided for any PI or co-PI that has received NSF funding with a start date in the past five years (including any current funding and no-cost extensions). Information has also been added on which types of NSF awards must be reported on in this section of the proposal;
<![if !supportLists]>· <![endif]>Enforcement of 5 p.m. submitter's local time across all NSF funding opportunities (thus, failure to submit a UCR proposal by 05:00:00 PM P.S.T. will result in the proposal not being accepted by NSF);
<![if !supportLists]>· <![endif]>Electronic signature and submission of notifications and requests by the AOR only;
<![if !supportLists]>· <![endif]>Revision of timeframe for submission of final project reports, project outcomes reports and financial closure of awards to 120 days after the award end date;
<![if !supportLists]>· <![endif]>Implementation of NSF's Public Access Policy;
<![if !supportLists]>· <![endif]>NSF's implementation of the U.S. Government Policy for Institutional Oversight of Life Sciences on Dual Use Research of Concern; and
For a brief summary of these and other significant changes to the PAPPG 16-1, please see http://www.nsf.gov/pubs/policydocs/pappguide/nsf16001/sigchanges.jsp. Given the number of important revisions, NSF strongly encourages you to review the by-chapter summary of changes provided in the Introduction section of the PAPPG.
Note: For guidance on proposals submitted or due before January 25, 2016, and awards made before January 25, 2016, continue to reference the PAPPG dated December 26, 2014.
Changes to NIH Proposal Requirements
The National Institutes of Health have announced a number of changes to their proposal policies. Some take effect for proposals submitted January 25, 2016, or later. Others will take effect in May 2016.
The current NIH Application Guide, released November 25, 2015, contains all of the current changes. You can download it at http://grants.nih.gov/grants/funding/424/index.htm. This should be the place where the May 2016 revisions are posted, too, when they are available.
The notable changes for research proposals starting in January 2016:
Your Research Strategy section will have to include a section on "Rigor and Transparency," in which you will discuss the reproducibility of your findings.

Some solicitations will require an attachment for Authentication of Key Biological and/or Chemical Resources, in which you describe how you verify the integrity of the chemicals you are using in your lab.

The "Significance" section of your Research Strategy section now must "describe the scientific premise for the proposed project, including consideration of the strengths and weaknesses of published research or preliminary data crucial to the support of your application."

The "Approach" section of your narrative must describe the experimental design and methods proposed and how they will achieve robust and unbiased results.

If your project involves human subjects, you must address the relevance of gender in your experimental design, along with other biological variables.

The description of plans for using vertebrate animals is simplified.

With advance approval, you can include videos in your proposal.

If your work will produce genomic data sets, some additional certifications are required, and you will need to include a Resource Sharing Plan.
In May 2016, changes will include new a new standard form to use in requesting assignment to a specific institute and study section; new fonts allowed in proposals; and some minor modifications to the biographical sketch. There will be new requirements for the data tables in institutional training grant proposals (the notorious T32).
Source: Mitch Boretz (Thanks Mitch)
Mistakes Are Meant for Learning, Not Repeating – NIH Biosketch Compliance
On November 5, NIH started sending email notifications to applicants indicating reviewers found one or more biosketches that did not comply with our current biosketch format (NOT-OD-15-032). Hundreds of letters have already gone out. If you've received one of these notifications, don't panic. These letters are currently just warnings and require no action on your part. However, they do demonstrate NIH's commitment to enforcing compliance with our biosketch policy.
What does it mean to have a compliant biosketch?
eRA systems ensure some biosketch rules are met by flagging errors upon submission. Applications that violate these rules won't even move forward to NIH for consideration.
A

biosketch

is attached for each and every

Sr

/Key person listed in the application
Each

biosketch

is less than or equal to 5 pages
Each

biosketch

attachment is in PDF format
But, there are additional rules you must follow to be compliant that aren't systematically caught by eRA systems.
Did you catch the part where I said "reviewers found" the non-compliant biosketches? We have provided instructions to our reviewers to flag any applications with biosketches that don't follow current guidelines. Don't make extra work for your reviewer – give them a clean application without the distraction of non-compliant formatting they have to write up.
Having trouble keeping up with NIH's biosketch rules and getting your key personnel to follow them? Encourage people participating on your application to use SciENcv (http://www.ncbi.nlm.nih.gov/sciencv/). Not only does SciENcv help manage biosketch information, it also creates perfectly compliant biosketches.
If you've received a warning letter, learn from your mistakes and don't repeat them. Eventually, these warning letters will be replaced with notifications that applications have been removed from consideration. You've been warned (queue foreboding music in your head).
Include each section (A - Personal Statement; B – Positions and Honors; C – Contributions to Science; D – Research Support or Scholastic Performance)

Include no more than 5 contributions to science with no more than 4 citations per contribution

Ensure that if you include the optional link to a full list of your published work in a site like My Bibliography that the URL is public, accessible without providing any login or personal information, and doesn't link to websites that may violate page limit rules
Refrain from including information, such as preliminary data, that belongs elsewhere in the application

Follow NIH guidance on font type, font size, paper size, and margins (See section 2.6 of application guide)
Source : NIH Extramural News: http://nexus.od.nih.gov/all/author/nih-staff/
Funding Opportunity – University of California Global Health Institute (UCGHI)
The University of California Global Health Institute (UCGHI) has announced a funding opportunity (http://ucghi.universityofcalifornia.edu/funding-opportunities/2016-coe-competition.aspx) for new or existing Centers of Expertise (COEs). The total award pool available is $400,000 per year, divided between two COEs. The funding period will begin August 1, 2016. Proposals may request up to three years of funding from UCGHI, but must meet requirements, priorities, and criteria as stated in the full RFP (http://ucghi.universityofcalifornia.edu/docs/2016-coe-RFP.pdf).
Letters of Intent (LOIs) (https://ucsf.co1.qualtrics.com/SE/?SID=SV_9YUodSasxx9OHDD&Q_JFE=0&Preview=Survey) to apply are due Friday, February 19, 2016. Full Proposals are due Friday, April 1, 2016. The LOI step is informative only and not an elimination step. LOIs will be used to confirm eligibility and for administrative purposes to establish the size and scope of the review only.
Key Dates
Deadline to Submit Letter of Intent (LOI)
Friday, 2/19/2016 @ 12:00 noon Pacific Time
Deadline to Submit Full Proposal
Friday, 4/1/2016 @ 12:00 noon Pacific Time
Notification of Outcomes
Friday, 5/27/2016
Funding Start Date
Friday, 8/1/2016
Meyer Lemon Recipe
This year, my Meyer Lemon tree has produced a large crop. Here's my favorite quick low-carb microwave gluten-free Paleo dessert adapted from http://www.rachelcooks.com/2013/03/01/meyer-lemon-mug-cake-low-carb-gluten-free-guest-post/
MEYER LEMON MUG CAKE
yield: 2 SERVINGS
prep time: 3 MINUTES
cook time: 2 MINUTES
total time: 5 MINUTES
INGREDIENTS:
¾ cup almond flour

2

tbsp

Splenda (or sugar if you like carbs)

Zest of one Meyer Lemon

1 tsp baking powder

Pinch salt

Juice of one Meyer Lemon

2 tablespoons butter, melted

1 large egg, lightly beaten

Lightly sweetened whipped cream for garnish (optional)
DIRECTIONS:
In a medium bowl, mix almond flour,

splenda

, lemon zest, baking powder and salt.

Add lemon juice, melted butter and egg, and stir until well combined.

Divide mixture between two microwave-safe mugs and microwave each separately for 1 minute and 20 seconds.

Remove and optionally top with whipped cream.
Barn Owl
I was recently visiting Silicon Valley and had a hours\ between meetings. I used ebird to see if there were any nearby birds I hadn't seen before and found there was barn hanging out in a palm tree on the corner of Winslow St and Brewster Ave in Redwood City. I used Google street view to determine there was only one palm tree in the area, so I stopped by and quickly found it. It's not a rare bird and they live in Riverside, but they are more active at night and hard to find quickly in the day.
<![if !vml]>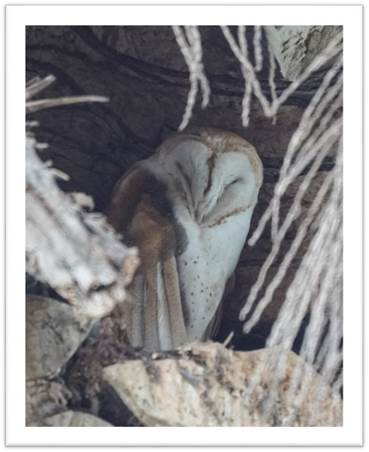 <![endif]>
(click to enlarge)
There is a special significance to the next two birds, but I won't reveal it. A free Meyer lemon to the first person that guesses. Both birds are found in Riverside but also other parts of the country.
American Goldfinch
<![if !vml]>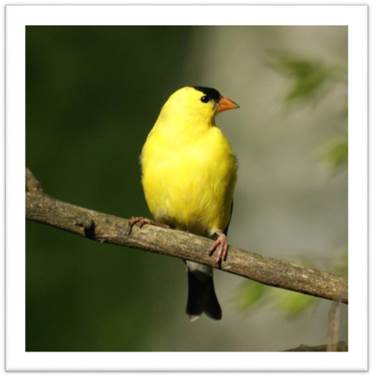 <![endif]>
(click to enlarge)
Western Meadowlark
<![if !vml]>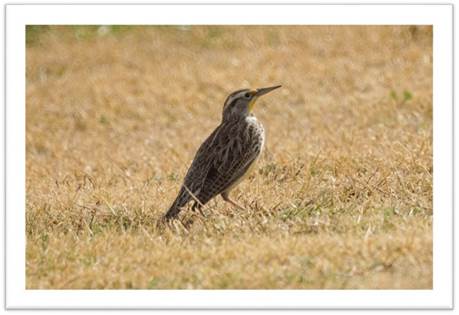 <![endif]>
(click to enlarge)
Michael Pazzani
Vice Chancellor for Research and Economic Development
Professor, Computer Science & Engineering
University of California, Riverside
200 University Office Building
Riverside, CA 92521
Assistant: Linda Bejenaru
Email: VCREDadmin@ucr.edu