UCR Research and Economic Development Newsletter: September 20, 2016
Michael Pazzani
Vice Chancellor for Research and Economic Development
Back Issues of Newsletter: http://research.ucr.edu/vcr/newsletters.aspx
Grant Opportunity Search: http://pivot.cos.com
<![if !supportLists]>· <![endif]>Pacific Northwest National Laboratory (PNNL) Presentation – 9/22/16 at 11:00am in UOB 104
<![if !supportLists]>· <![endif]>Bill & Melinda Gates Foundation Grant Opportunities – 11/9/16, 10/10/16 & 10/18/16
<![if !supportLists]>· <![endif]>Reminder: SBIR/STTR Workshop: Sept 28, 2016 at 5:30pm
<![if !supportLists]>· <![endif]>Limited Submission: Blavatnik National Awards – 9/29/16
<![if !supportLists]>· <![endif]>Limited Submission: Network for Computational Nanotechnology (NCN) – 10/6/16
<![if !supportLists]>· <![endif]>Limited Submission: Scalable Nanomanufacturing for Integrated Systems (SNM-IS) – 10/13/16
<![if !supportLists]>· <![endif]>AHA and PCORI Launch Challenge to Identify New Research Questions Aimed at Improving Care for Cardiovascular Diseases – 10/16/16
<![if !supportLists]>· <![endif]>2017 Alan T. Waterman Award – 10/21/16
<![if !supportLists]>· <![endif]>DOE Office of Science Graduate Student Research (SCGSR) Program – 11/21/16
<![if !supportLists]>· <![endif]>Save the Date for the EPIC Announcement
<![if !supportLists]>· <![endif]>DARPA Young Faculty Award (YFA) Proposers Day: Oct 3 Webinar
<![if !supportLists]>· <![endif]>Looking for Humanities Grants
<![if !supportLists]>· <![endif]>Red-breasted Nuthatch
Pacific Northwest National Laboratory (PNNL) Presentation – 9/22/16 at 11:00am in ULB104
This Thursday, 9/22, Dr. Karl Mueller, a Laboratory Fellow at Pacific Northwest National Laboratory (PNNL), will visit UCR. While on campus, Dr. Mueller will provide an overview of the science and technology visions and missions of PNNL as well as describe a number of opportunities for working collaboratively with the lab and PNNL staff. His talk entitled, "PNNL: Advancing Transformational Science and Technology", will begin at 11a in University Lab Building Room 104. This talk will highlight opportunities for faculty, staff, post-docs, graduate, and undergraduate scientists to learn how to become involved in a variety of research collaborations or to access their unique capabilities. Please share this talk with those you feel would find interest in attending.
More about PNNL: PNNL is the Department of Energy's premier chemistry, environmental sciences, and data analytics lab that is advancing the frontiers of science and addressing some of the most challenging problems in energy, the environment, and national security. PNNL researchers provide national leadership in areas that include deepening our understanding of climate change, speeding environmental remediation, inventing the future power grid, and preventing nuclear proliferation. For further information, please visit www.pnnl.gov.
Speaker bio:
Dr. Karl T. Mueller received a B.S. degree in Chemistry from the University of Rochester in 1985, and a Ph.D. degree in Chemistry from the University of California at Berkeley in 1991. In 1985 and 1986, he studied as a Churchill Scholar at Cambridge University. After spending a year as a postdoctoral research fellow at the University of British Columbia, Dr. Mueller joined the faculty at Penn State University in 1993, where he advanced to the rank of Professor of Chemistry. In 2010, he joined the Pacific Northwest National Laboratory (PNNL) as a Laboratory Fellow, while holding a dual appointment with Penn State, and became the Science Lead for Magnetic Resonance at the Environmental Molecular Sciences Laboratory. Since 2015 he has been the Acting Chief Science and Technology Officer for the Physical and Computational Sciences Directorate at PNNL. Dr. Mueller is the author of over 125 peer-reviewed papers and has directed research funded by the NSF, the US DOE, and a number of industrial partners. His studies utilize novel methods in solid-state nuclear magnetic resonance (NMR) spectroscopy to understand complex materials systems that are important in materials science, energy sciences, and environmental chemistry.
Bill & Melinda Gates Foundation Grant Opportunities – 11/9/16, 10/10/16 & 10/18/16
The Bill & Melinda Gates Foundation and its funding partners in the Grand Challenges family of grant programs are inviting innovators to apply for the following two grant opportunities.
1) The Grand Challenges Explorations fosters early-stage discovery research to expand the pipeline of ideas for solving our greatest global health and development challenges. Launched in 2008 with an initial $100 million commitment from the foundation, Grand Challenges Explorations grants have already been awarded to more than 1200 researchers in more than 65 countries.
Applications are being accepted on the following four topics until November 9, 2016:
2) Grand Challenges for Development: The United States Agency for International Development (USAID), Sweden through the Swedish International Development Cooperation Agency (SIDA), the Foreign Ministry of the Kingdom of the Netherlands, and the Government of South Africa have joined together to launch the Securing Water for Food initiative. The goal of this program is to improve water and food security, gender equality and reduce poverty.
Application deadline is October 10, 2016. For detailed description of this challenge, please visit: http://securingwaterforfood.org/apply.
In addition, The Canadian Institutes of Health Research (CIHR) in partnership with the Department of Biotechnology (DBT) at the Ministry of Science & Technology of the Government of India has launched the Healthy Life Trajectories Initiative (HeLTI) – India grant opportunity.
The goal of HeLTI is to generate evidence that will inform national policy and decision-making in India, Canada and other participating countries for the improvement of health and mitigation of the risks of non-communicable diseases (NCDs).
Application deadline is October 18, 2016. For detailed description of this challenge, please visit http://www.dbtindia.nic.in/dbt-cihr-canada_26082016/.
Innovative ideas from around the world and from all disciplines are appreciated. If you have a great idea, please apply. If you know someone else who may have a great idea, please forward this message.
Reminder: SBIR/STTR workshop: Sept 28, 2016 at 5:30pm
NSF, NIH and DOD Small Business Innovation Research (SBIR) Program Workshop- 9/28, Genomics Auditorium Room 1102A, 5:30 pm-7:30 pm.
UCR and TriTech SBDC will host a workshop on best practices to apply for funding through the NSF, NIH and DOD Small Business Innovation Research (SBIR) and Small Business Technology Transfer (STTR) programs.
The program will feature a presentation by Martin Kleckner, TriTech SBDC Senior Advisor and NSF I-corps instructor followed by a panel of UCR faculty, staff and local entrepreneurs who have submitted successful proposals or managed supporting programs.
Workshop topics will include: best practices to win, how to seek and form industry partnerships, agency-specific decision making process and criteria for proposal evaluation from the reviewer's perspective.
To encourage participation in these programs, UCR waives overhead on SBIR and STTR Phase I grants (when permitted by the agency). See: http://research.ucr.edu/About/News.aspx?K=323.
Speaker's Biography
Martin Kleckner has more than 25 years in senior level operations, general management, marketing and business development experience. He works with companies on corporate planning, strategy, commercialization, and public policy throughout Europe, Asia & the Americas. He is currently serving as Adjunct Faculty member for the National Science Foundation I-Corps™. In the last 18 months, his start-ups (portfolio clients) have won 8 SBIRs.
Panelists
Michalis Faloutsos is a faculty member at the Computer Science Department and Director of Entrepreneurship at UCR. His research has been supported by more than $12 M from several federal agencies and corporate partners. He is the co-founder of stopthehacker.com a web-security start-up, which was acquired in November 2013. In Aug 2014, he co-founded "programize.com" which has grown to more than 20 employees.
Paul Strasma is the president and CEO of Capillary Biomedical a medical device startup developing technologies for diabetes management. Prior to that he served as Vice President of Marketing and Clinical Affairs at GluMetrics, Inc, a venture-backed firm that developed a novel intravascular continuous glucose monitoring system for use in critically ill patients. Paul's prior experience includes marketing management roles with Abbott Diabetes Care, Baxter International, and management consulting with Arthur D. Little.
Shane Cybart is an Assistant Professor in the Department of Mechanical Engineering at UCR. Prior to joining, he was a project scientists and principal investigator of theOxide Nano Electronics Laboratory at UC San Diego and recipient of multiple SBIR awards. He obtained a PhD in Materials Science from the UC San Diego in 2005 studying high-transition temperature Josephson devices.
Brian Suh is the Director of the Office of Technology Commercialization (OTC) at University of California Riverside (UCR). He oversees and manages all aspects of the management of UCR intellectual property. Prior to joining UCR, Brian was the Director of the Technology Transfer Office of the U.S. Navy laboratory, SPAWAR Systems Center Pacific, in San Diego, CA where he was responsible for identifying potential R&D collaboration and commercialization opportunities to enable strategic partnerships between government, industry, and academia. At SPAWAR, Brian negotiated 15 licensing agreements which accounted for over $10M in anticipated minimum royalties; this included 5 start-up companies.
RSVP: judy.swineford@ucr.edu
Limited Submission: Blavatnik National Awards – 9/29/16
The Blavatnik National Awards for Young Scientists recognize the country's most promising faculty-rank researchers in Life Sciences, Physical Sciences & Engineering, and Chemistry. One Blavatnik Laureate in each disciplinary category will receive $250,000 in unrestricted funds.
Eligibility
The nominee must:
<![if !supportLists]>· <![endif]>Have been born in or after 1975.
<![if !supportLists]>· <![endif]>Hold a doctorate degree (PhD, DPhil, MD, DDS, DVM, etc.).
<![if !supportLists]>· <![endif]>Currently hold a faculty position at an invited institution in the United States.
<![if !supportLists]>· <![endif]>Currently conduct research as a principal investigator in one of the disciplinary categories in Life Sciences, Physical Sciences & Engineering, or Chemistry
Previously nominated individuals who were not selected as Laureates in past Awards cycles may be nominated again. The Blavatnik Awards welcomes nominations from underrepresented groups in science and engineering.
Candidates for the 2017 Blavatnik National Awards must be nominated by their institutions. Each institution may submit up to three nominations, one in each disciplinary category of Life Sciences, Physical Sciences & Engineering, and Chemistry.
Institutional nominations must be submitted by the institution's President (or equivalent), Provost, or their official designee. Institutions must send a brief statement to blavatnikawards@nyas.org naming the official designees as nominators before submitting nominations.
Self-nominations are not allowed. Nominees do not submit their own nomination materials and should direct all questions to their institution's official nominator.
EVALUATION CRITERIA
Nominees and their work as independent investigators will be evaluated according to the following criteria:
<![if !supportLists]>· <![endif]>Quality: The extent to which the work is reliable, valid, credible, and scientifically rigorous.
<![if !supportLists]>· <![endif]>Impact: The extent to which the work addresses an important problem and is influential in the nominee's field.
<![if !supportLists]>· <![endif]>Novelty: The extent to which the work challenges existing paradigms, employs new methodologies or concepts, and/or pursues an original question.
<![if !supportLists]>· <![endif]>Promise: Future prospects in the nominee's field and potential for further significant contributions to science
IMPORTANT DATES
<![if !supportLists]>· <![endif]>September 21, 2016: Nominations open
<![if !supportLists]>· <![endif]>November 16, 2016: Nominations close
<![if !supportLists]>· <![endif]>November 30, 2016: Letters of support due
<![if !supportLists]>· <![endif]>Summer 2017: Laureates selected and notified
<![if !supportLists]>· <![endif]>Fall 2017: Awards ceremony in New York City
There is a limit of three proposals per institution. More information can be found here: http://blavatnikawards.org/awards/national-awards/nomination-guidelines/
The deadline to apply for the limited submission is 9/29/16. See http://research.ucr.edu/ord/limitedsubmissions.aspx for the UCR application process.
Limited Submission: Network for Computational Nanotechnology (NCN) – 10/6/16
A limited submission has been posted for the Network for Computational Nanotechnology (NCN). Goals are to:
<![if !supportLists]>1) <![endif]>accelerate the transformation of nanoscience to nanotechnology through the integration of simulation with experimentation;
<![if !supportLists]>2) <![endif]>engage an ever-larger and more diverse cyber community sharing novel, high-quality nanoscale computation and simulation research and educational resources;
<![if !supportLists]>3) <![endif]>develop open-access, open-source software to stimulate data sharing; and
<![if !supportLists]>4) <![endif]>inspire and educate the next-generation workforce.
The NCN consists of a stand-alone Cyber Platform, which provides computation, simulation, and education services to over 330,000 researchers, educators, students, and industry members of the nanoscience and engineering community annually worldwide; and Nodes, which develop compelling new computational and simulation tools to disseminate through Cyber Platform (nanoHUB.org) and cultivate communities of users in emerging areas of nanoscale science and engineering.
For more information on NCN, please see http://nanohub.org/about#funding.
This solicitation will support the next phase of NCN Nodes Programs. Current awards for existing NCN Nodes expire in September 2017. Those who submit proposals in response to this solicitation will need to address the following questions:
<![if !supportLists]>1. <![endif]>What compelling new nanoscience modeling and computational tool(s) will be developed and how will it advance nanotechnology to meet critical national needs?
<![if !supportLists]>2. <![endif]>What will the Node undertake to nucleate a community of academic and industry users engaged in the new tool(s) and increase quality and quantity of nanoHUB tools, resources, and usage?
<![if !supportLists]>3. <![endif]>How will the Node interact productively with the Cyber Platform and other Nodes to augment existing capabilities and ensure seamless and complementary advancement of the NCN's goals?
Content areas of the three new Nodes will be:
<![if !supportLists]>· <![endif]>Engineered nanoBIO - Create integrated computational tools that support new understanding and simulation of biological phenomena from the nanoscale across length scales for the design of devices and systems;
<![if !supportLists]>· <![endif]>Hierarchical nanoMFG - Computation and simulation software to address the challenges of hierarchical nanomanufacturing processes from nanoscale components to devices and systems, and their scale up;
<![if !supportLists]>· <![endif]>Nano-Engineered Electronic Device and Module Application Node (NEEDMA) - Develop computation and simulation tools that can be employed for turning nanoscale science and engineering into applications through the discovery and development of nanoelectronic-based devices and modules with impact on circuit and systems responding to grand challenges.
Proposals will be accepted only for the above Node content areas. A proposal for another Node content area will be returned without review.
Letter of Intent Due Date(s) (required) (due by 5 p.m. submitter's local time): November 03, 2016. Full Proposal Deadline(s) (due by 5 p.m. submitter's local time): December 02, 2016
There is a limit of three proposals per institution. – one in each topic area. More information can be found here: http://www.nsf.gov/pubs/2016/nsf16593/nsf16593.htm?org=CISE
The deadline to apply for the limited submission 10/6/16. See http://research.ucr.edu/ord/limitedsubmissions.aspx for the UCR application process.
Limited Submission: Scalable Nanomanufacturing for Integrated Systems (SNM-IS) – 10/13/16
A limited submission has been posted for Scalable Nanomanufacturing for Integrated Systems (SNM-IS), which seeks proposals that investigate novel scalable nanomanufacturing and integration methods for nano-enabled integrated systems with a clear commercial relevance. Proposals should consider addressing key aspects of the nanomanufacturing value chain comprised of nano-scale building-blocks --> complex nanomaterials and nanostructures --> functional components and devices --> integrated sub-systems and systems:
<![if !supportLists]>· <![endif]>Novel nanomanufacturing processes and integration strategies for large-area or continuous manufacturing or customized manufacturing of nano-scale materials and structures and their assembly into larger-scale components and devices and the integration of the components and devices into higher order structures, subsystems and systems;
<![if !supportLists]>· <![endif]>Fundamental scientific research in key, well-defined technical areas that are compellingly justified as approaches to overcome critical scientific and engineering barriers to nanomanufacturing scale-up, customized nanomanufacturing and multi-scale integration; and
<![if !supportLists]>· <![endif]>Design principles for production systems leading to nanomanufacturing tools, and platforms; identification of manipulation and control methodologies, and metrology, instrumentation, and standards needed for process monitoring and control and to assess quality and yield; determination of process models and simulations to guide processing and integration; identification of environmental and energy footprints, as applicable.
Competitive proposals will incorporate the following three elements in their research plans:
<![if !supportLists]>1) <![endif]>A persuasive case that the nano-enabled integrated system to be manufactured has or is likely to have sufficient demand to justify eventual scale-up or meet demands for low-volume specialty materials or device systems;
<![if !supportLists]>2) <![endif]>A clearly identified set of research challenges requiring science and engineering solutions that must be addressed to enable the realization of integrated systems for the cost-effective manufacture of high quality nano-enabled products in large quantities or low-volume specialty products; and
<![if !supportLists]>3) <![endif]>A compelling research plan with clear objectives and approaches to overcome the identified research challenges. This may include environmentally benign approaches and life-cycle considerations.
These elements should be carefully explained and justified in proposals, since both the scientific novelty and the feasibility of the methods being researched will be important evaluation factors.
The SNM-IS solicitation is NOT seeking research proposals in large-scale manufacturing of single component nanomaterials and nanostructures. Novel ideas in novel nanomanufacturing processes and scale-up may be sent to the core Nanomanufacturing (NM) Program.
Competitive proposals are expected to address the training and education of students in nanomanufacturing, system integration and related areas. Since Scalable Nanomanufacturing for Integrated Systems research will involve addressing multiple scientific and engineering challenges in the design and manufacture of complex nano-enabled integrated systems, an inter-disciplinary approach is strongly encouraged. Disciplines could range from the physical sciences (physics, chemistry, biology, materials science and others) to engineering (materials, mechanical, electrical, chemical, biomedical, industrial and others) and could include mathematics and computer science. While not required, collaborative activities with industrial or small business companies (e.g., through the GOALI program) are welcome and collaborations in which industrial partners develop industrially relevant test-beds where university and company researchers can experiment and interact are encouraged. It is advisable that such firms be consulted early in the proposal preparation process and that their intellectual contributions be clearly explained in the proposal.
Full Proposal Deadline Date: January 13, 2017
More information can be found here: http://www.nsf.gov/funding/pgm_summ.jsp?pims_id=505265&WT.mc_id=USNSF_180&WT.mc_ev=click
There is a limit of one proposal per institution. The deadline to apply for the limited submission 10/13/16. See http://research.ucr.edu/ord/limitedsubmissions.aspx for the UCR application process.
AHA and PCORI Launch Challenge to Identify New Research Questions Aimed at Improving Care for Cardiovascular Diseases – 10/16/16
Four winners will receive a $5,000 cash prize for creating feasible, scientifically sound research hypotheses
The American Heart Association (AHA) and the Patient-Centered Outcomes Research Institute (PCORI) announce today a new Researcher and Clinician Challenge to suggest critical but unanswered questions facing cardiovascular patients, caregivers and their healthcare providers that should be addressed through additional research. This collaboration, executed through the AHA Institute for Precision Cardiovascular Medicine, seeks to uncover questions that can be answered by studies that leverage comparative clinical effectiveness research – research comparing the benefits and harms of alternate health care methods – with a precision medicine approach that takes into account individual characteristics.
Through the Researcher and Clinician Challenge, the AHA and PCORI seek to generate research study hypotheses that address gaps in the evidence about which cardiovascular disease treatment approaches work best for which patients. This challenge follows a Patient Challenge held earlier this year that engaged thousands in an effort to uncover treatment dilemmas faced by patients and their caregivers. The top themes selected from the submissions from patients in the first challenge are carried over into the Researcher and Clinician Challenge as specific areas for respondents to expand upon. By using precision medicine approaches and techniques, we hope to enable patients and doctors together to make the best decision when considering their treatment options.
"Having gained valuable insights from patients, this opportunity to collaborate with the research and physician communities will propel the next phase of study to further the development of both comparative effectiveness research and precision cardiovascular medicine," said Nancy Brown, American Heart Association CEO. "AHA and PCORI will transform the research paradigm by addressing critical gaps to accelerate discovery and make a difference in the lives of patients."
"By employing a stakeholder-driven approach to research, we're confident that we can address the questions, concerns, and outcomes that matter most to patients and those who care for them, including clinicians," said Joe Selby, PCORI's Executive Director. "We look forward to as robust a response to the Researcher and Clinician Challenge as we saw during the earlier Patient Challenge."
As the leading cause of death, with more than one in every three U.S. adults suffering some form of cardiovascular disease, this condition places significant burdens on individuals, families, the nation's productivity and its healthcare system. Countless research opportunities remain to reduce this burden. As the U.S. population ages, the demand will increase for improved ways to allow Americans to live healthy and productive lives before and with cardiovascular disease.
Responses must be submitted by October 6, 2016 at 11:59 p.m. EDT (see link below) and should address how their proposed research questions will take into account both comparative effectiveness research and precision medicine including an individual's genetics, environment and lifestyle. AHA and PCORI will award four winners a cash prize of $5,000 each for submitting the top research hypotheses that will also be considered for future funding opportunities https://www.innocentive.com/ar/challenge/9933836?cc=AHANews&utm_source=AHA&utm_campaign=9933836&utm_medium=article
2017 Alan T. Waterman Award – The National Science Foundation's Highest Honor – 10/21/16
The National Science Foundation is accepting nominations for the 2017 Alan T. Waterman Award. Each year, the Foundation bestows the Waterman Award to recognize the talent, creativity, and influence of a singular young researcher. The award consists of a $1,000,000 prize, a medal, a certificate, and a trip to Washington, DC, to receive the award. For details about the Waterman Award's history, the nomination procedure and the selection criteria please visit http://www.nsf.gov/od/waterman/waterman.jsp.
Nominees are accepted from any field of science or engineering. Nominations must be submitted electronically using NSF's FastLane system at https://www.fastlane.nsf.gov/honawards/index.jsp
Please direct all inquiries about the award and the nomination procedures to waterman@nsf.gov.
DOE Office of Science Graduate Student Research (SCGSR) Program – 11/21/16
The Department of Energy's (DOE) Office of Science has announced that the Office of Science Graduate Student Research (SCGSR) program is now accepting applications for the 2016 Solicitation 2. Applications are due 5:00pm ET on Monday November 21, 2016.
Starting from 2015 Solicitation 2, the SCGSR program is open to graduate students with Permanent Resident status, in addition to U.S. Citizens, who meet all other eligibility requirements. Detailed information about the program, including eligibility requirements and access to the online application system, can be found at: http://science.energy.gov/wdts/scgsr/.
The SCGSR program supports supplemental awards to outstanding U.S. graduate students to conduct part of their graduate thesis research at a DOE national laboratory in collaboration with a DOE laboratory scientist for a period of 3 to 12 consecutive months—with the goal of preparing graduate students for scientific and technical careers critically important to the DOE Office of Science mission.
The SCGSR program is open to current Ph.D. students in qualified graduate programs at accredited U.S. academic institutions, who are conducting their graduate thesis research in targeted areas of importance to the DOE Office of Science. The research opportunity is expected to advance the graduate students' overall doctoral thesis/dissertation while providing access to the expertise, resources, and capabilities available at the DOE laboratories. The supplemental award provides for additional, incremental costs for living and travel expenses directly associated with conducting the SCGSR research project at the DOE host laboratory during the award period.
The Office of Science expects to make approximately 50 awards in 2016 Solicitation 2, for project periods beginning anytime between June 1, 2017 and October 2, 2017.
Since its inception in 2014, the SCGSR program has provided support to about 160 graduate awardees from over 75 different universities to conduct thesis research at DOE national laboratories across the nation.
The SCGSR program is sponsored and managed by the DOE Office of Science's Office of Workforce Development for Teachers and Scientists (WDTS), in collaboration with the six Office of Science research programs offices and the DOE national laboratories, and the Oak Ridge Institute of Science and Education (ORISE).
For any questions, please contact the SCGSR Program Manager, Dr. Ping Ge, at sc.scgsr@science.doe.gov.
DARPA Young Faculty Award (YFA) Proposers Day: Oct 3 Webinar
The Defense Advanced Research Projects Agency (DARPA) Defense Sciences Office (DSO) is sponsoring a Proposers Day to provide information to potential proposers on the objectives of an anticipated Research Announcement (RA) for the Young Faculty Award (YFA) program. The Proposers Day will be held on October 3, 2016 from 2:00 PM to 5:00 PM. The event will be held via webcast only. Advance registration is required for viewing the webcast. Note, all times listed in this announcement and on the registration website are Eastern Time.
Register Here : http://www.sa-meetings.com/YFAProposersDay
The goals of the YFA Proposers Day are to: (a) introduce the research community to the YFA program vision and goals; (b) explain the mechanics of a DARPA program, and (c) encourage submission by eligible Proposers that have the relevant expertise, facilities, and capabilities for executing a research and development program responsive to the YFA program goals.
DARPA anticipates releasing the YFA RA by the end of September 2016. If released, the RA will be available on the Federal Business Opportunities website at https://www.fbo.gov and on http://www.grants.gov/. Following the event, presented materials may be posted to http://www.darpa.mil/work-with-us/opportunities.
PROGRAM OBJECTIVE AND DESCRIPTION
The DARPA Young Faculty Award (YFA) program aims to identify and engage rising stars in
junior faculty positions in academia and equivalent positions at non-profit research institutions and expose them to Department of Defense (DoD) and National Security challenges and needs. In particular, YFA will provide high-impact funding to elite researchers early in their careers to develop innovative new research directions in the context of enabling transformative DoD capabilities. The long-term goal of the program is to develop the next generation of scientists and engineers in the research community who will focus a significant portion of their future careers on DoD and National Security issues.
DARPA anticipates soliciting innovative research proposals in the areas of physical sciences, engineering, materials, mathematics, biology, computing, informatics, social science, robotics, neuroscience and manufacturing of interest to DARPA's Defense Sciences Office (DSO), Microsystems Technology Office (MTO), and Biological Technologies Office (BTO). Eligibility requirements are outlined below.
YFA Proposers Day will be held on October 3, 2016 from 2:00 PM to 5:00 PM via webcast. Note, all times listed in this announcement and on the registration website are Eastern Time. There is no registration fee for the Proposers Day webcast. Potential proposers may register to attend this Proposers Day. : http://www.sa-meetings.com/YFAProposersDay .
Registration closes: September 28, 2016 at 12:00 PM or when capacity is reached, whichever comes first.
Advance registration is required for participating in the Proposers Day webcast. Advance registration is required in order to receive access to the webcast and is mandatory for every individual intending to view the webcast either alone or as part of a group. Participants must register through the Proposers Day website:: http://www.sa-meetings.com/YFAProposersDay
Registrants in excess of the maximum capacity limitations (500 for the webcast) will be added to the waitlist. Individuals who are unable to register because the deadline has occurred or capacity has been reached will have the option to be added to the waitlist. If slots remain open after registration closes or become available due to cancellations, the slots will be filled on a first come, first served basis from the waitlist.
ELIGI

B

ILITY
Attendance via the webcast is open to individuals who are U.S. Citizens, U.S. Permanent
Residents, and Foreign Nationals at U.S. Institutions who meet the eligibility criteria listed below:
<![if !supportLists]>• <![endif]>Proposers must be Tenure Track Assistant/Associate Professors or their equivalent at non-profit research institutions.
<![if !supportLists]>• <![endif]>Proposers must be within 8 years of their tenure-clock/appointment start date at a U.S. Institution, excluding any personal leaves of absence.
<![if !supportLists]>• <![endif]>Previous YFA Award recipients are not eligible for this or any future YFA program.
<![if !supportLists]>• <![endif]>Former DARPA Program Managers are not eligible to apply for funding under this program.
All registrants who are not U.S. Citizens must complete and submit a DARPA Form 60 (U.S. Permanent Resident and Foreign National Visit Request) no later than 4:00 PM on September 26, 2016. This form and submission instructions are provided on the registration website and in the registration confirmation email.
Looking for Humanities Funding? Ask Google
Copyright 2016 Academic Research Funding Strategies. All rights reserved.
By Mike Cronan, co-publisher
Faculty in the humanities and humanities-related social sciences often experience significant challenges when it comes to seeking funding to support their research. Unlike finding research funding in engineering and the sciences, there is no equivalent in the humanities to the comprehensive concentration of dollars and programs at agencies such as NSF and NIH, or the various mission agencies that fund scientific research. For example, spending for humanities research in 2014 was only 0.6% of the amount spent on science and engineering research. At the federal level, the National Endowment for the Humanities (NEH) is the primary funder of humanities research, although there is funding for the humanities at other federal agencies as well, including the Department of Education, Department of State, National Park Service, National Endowment for the Arts, and The Smithsonian Institution.
Annual federal funding for humanities activities across all agencies is in the range of $1.2 billion according to Humanities Indicators, a project of the National Academy of Arts and Sciences (see Beyond NEH: Other Federal Support for Humanities Activities). Historically, for example, the NEH budget was pared from over $400 million in 1979 to $150 million in 1996, and has remained flat lined at around $150 million for the last 20 years. Given the state of federal funding support for the humanities, faculty in these disciplines have turned to foundations, museums, libraries, collections, associations, and other sources to support their research.
(see Attached for remainder of this Article, starting at Page 7)
<![if !vml]>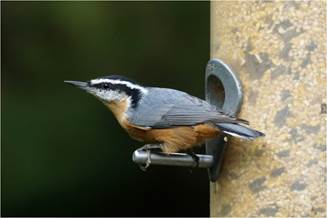 <![endif]>
(click to enlarge)
Michael Pazzani
Vice Chancellor for Research and Economic Development
Professor, Computer Science & Engineering
University of California, Riverside
200 University Office Building
Assistant: Linda Bejenaru
Email: VCREDadmin@ucr.edu