UCR Research and Economic Development Newsletter: June 26, 2017
Michael Pazzani
Vice Chancellor for Research and Economic Development
Back Issues of Newsletter: http://research.ucr.edu/vcr/newsletters.aspx
Grant Opportunity Search: http://pivot.cos.com
<![if !supportLists]>· <![endif]>DARPA (and DOD) Quad Chart
<![if !supportLists]>· <![endif]>Searle Scholar, July 30
<![if !supportLists]>· <![endif]>NEH Summer Stipends, July 30
<![if !supportLists]>· <![endif]>ONR Young Investigator Program , Sept 15
<![if !supportLists]>· <![endif]>DOD Research and Education Program for HBCU and Minority-Serving Institutions (HBCU/MI)
<![if !supportLists]>· <![endif]>STEM Cell Opportunity: CIRM, August 4
<![if !supportLists]>· <![endif]>Canada Day Lunch, June 30
<![if !supportLists]>· <![endif]>Brandt's Cormorant
DARPA (and DOD) Quad Chart
DARPA and occasionally other DOD research agencies often request "quad charts" to summarize a proposed project or as a status report. If you want to make DARPA notice you, send a quad chart instead of a white paper to a program director.
The quad chart includes a document header and four quadrants.
Header Information
Top Left Quadrant - Graphical Depiction
The top left quadrant is a graphical depiction, photograph, or artist's concept of the proposed solution or prototype. Ideally, this will convey the prototype concept, use, capability, and any relevant size or weight relationships based on the published requirement.
Top Right Quadrant - Operational and Performance Capabilities
The top right quadrant contains the operational and performance capabilities summary. Describe any basic, new, or enhanced capabilities the system will provide. In bullet form, list key aspects of performance, capability, operational use, relevant software or hardware specifications, and planned interface and/or compatibility.
Bottom Left Quadrant - Technical Approach
The bottom left quadrant contains the proposed technical approach. Specifically, describe the technology involved, how it will be used to solve the problem, actions done to date, and any related ongoing efforts. Briefly describe the tasks to be performed for each phase.
Bottom Right Quadrant - Cost and Schedule
The bottom right quadrant contains the Rough Order of Magnitude (ROM) and Schedule, Products and Deliverables, and Corporate Contact Information.
See the file below for a template and an example.
https://www.dropbox.com/s/rk6q7wxx7f5uhby/dod_r_d_quad_chart_example.pdf?dl=0
Searle Scholars Program
UCR has been invited to select one candidate for the Searle Scholars Program from the Kinship Foundation. The award, given to 15 new recipients annually, is $300,000 for a three-year term with $100,000 payable each year of the grant. UCR's limited submission process can be found at http://research.ucr.edu/ord/limitedsubmissions.aspx. The internal deadline is August 1, 2017
Foundation submissions are not open to individuals who have not been selected by their institution to participate in the competition. Applicants for awards will be expected to be pursuing independent research careers in biochemistry, cell biology, genetics, immunology, neuroscience, pharmacology, and related areas in chemistry, medicine, and the biological sciences. Candidates should have begun their appointment as an independent investigator at the assistant professor level on or after July 1, 2016. The appointment must be their first tenure-track position (or its nearest equivalent).
The Searle Scholars Program does not ordinarily support purely clinical research but has supported research programs that include both clinical and basic components. Potential applicants who are unsure if their research is appropriate for the program are encouraged to examine the research interests of present and former Searle Scholars on their website.
Final nominee is required to submit a statement from their department chair, and three letters of support (one from their doctoral mentor, post-doctoral mentor and a third one of their choice).
UCR may nominate two people to apply for the NEH summer Stipend program, Apply by July 30 at
http://research.ucr.edu/ord/limitedsubmissions.aspx
NEH Summer Stipends program
http://www.neh.gov/grants/research/summer-stipends

Summer Stipends provide $6,000 for two consecutive months of full-time research and writing. Recipients must work full-time on their projects for these two months and may hold other research grants supporting the same project during this time. Summer Stipends normally support work carried out during the summer months, but arrangements can be made for other times of the year.

Brief Summary

Summer Stipends support individuals pursuing advanced research that is of value to humanities scholars, general audiences, or both.

Eligible projects usually result in articles, monographs, books, digital materials and publications, archaeological site reports, translations, editions, or other scholarly resources.

Summer Stipends support continuous full-time work on a humanities project for a period of two consecutive months.

Summer Stipends support projects at any stage of development.
ONR Young Investigator Program
The Office of Naval Research has released its Young Investigator Program solicitation for 2017, N00014-17-S-F014.
To be eligible, you must be in your first or second tenure-track appointment, and you must have begun your first tenure-track appointment after December 31, 2012. You must be a U.S. citizen, national, or permanent resident. ONR is looking for creative proposals demonstrating the potential for making progress in an ONR research area. You will identify the research area you are targeting in the proposal.
Awards are up to $170,000 per year for three years. You are allowed to request funds for equipment in year 1 on top of that amount.
Proposals are due September 15. The solicitation is available at https://www.grants.gov/web/grants/view-opportunity.html?oppId=294449.
DOD Research and Education Program for Historically Black Colleges and Universities and Minority-Serving Institutions (HBCU/MI)
https://www.grants.gov/web/grants/search-grants.html
enter BAA-AFRL-AFOSR-2016-0007 in the Opportunity Number search box.

This Funding Opportunity Announcement (FOA) aims to (a) enhance research programs and capabilities in scientific and engineering disciplines critical to the national security functions of DoD; (b) enhance the capacity of HBCU/MI to participate in DoD research programs and activities; and (c) increase the number of graduates, including underrepresented minorities, in fields of science, technology, engineering, and mathematics (STEM) important to the defense mission.

Projects proposed for funding under this FOA must be for basic research. As defined by DoD, "basic research" is systematic study directed toward greater knowledge or understanding of the fundamental aspects of phenomena and of observable facts without specific applications towards processes or products in mind. It includes all scientific study and experimentation directed toward increasing fundamental knowledge and understanding in those fields of the physical, engineering, environmental, life sciences, mathematics, and information sciences related to long-term national security needs.
PIs are encouraged to consider innovative approaches for their research projects with a view toward enhancing the ability of their institution to develop stronger science and engineering programs that will enable the institution to participate more competitively in a variety of defense research programs and attract and retain good students by exposing them to state-of-the-art research and encouraging them to pursue careers in STEM disciplines.

Each grant will be fully funded for a performance period of 36 months in an amount up to $600,000 (total of direct and indirect [facilities and administration] costs). The budget (see Section D.2.c. of this FOA) should divide the amount requested as evenly as possible among the 3 years, unless a different allocation is fully explained in the budget justification.


Application deadline to DoD: August 10, 2017

UCR internal deadline: July 6, 2017
STEM Cell Opportunity: CIRM, August 4
Partnering Opportunity for Discovery Stage Research: The Inception Awards (DISC 1)

CIRM's mission is to accelerate stem cell therapies to patients with unmet medical needs.

The Inception Awards (DISC 1) will provide seed funding to initiate exploratory research designed to test new, transformational ideas that hold the potential to greatly impact the field of human stem cell research, but will require the generation of additional data to be competitive for larger funding opportunities through CIRM or other sources.

Program Announcement

Visit the CIRM web site for the Inception Awards Program Announcement and application instructions or download DISC1 Program Announcement.

Questions?
Contact us at Discovery@cirm.ca.gov.
Lunch: Canada Day June 30
July 1st is Canada Day. Come join us on Friday June 30 at 12:00 in UOB 210 to discuss research and The True North's global standing. Faculty from Canada are particularly encouraged to attend or those that have studied in Canada or conduct research on Canada. Additional eligibility is for those that have used a Canadian quarter in a vending machine or can identify the goose below.
Please note, due to space limitations, only 20 seats are available. Sign up now to reserve yours! RSVP by 6/28/17 the latest. https://www.eventbrite.com/e/oh-canada-day-tickets-34921402856
A Canada-themed lunch will be provided, including
Chicken Poutine
Veggie Poutine
Butter Tarts
Nanaimo Bars
<![if !vml]>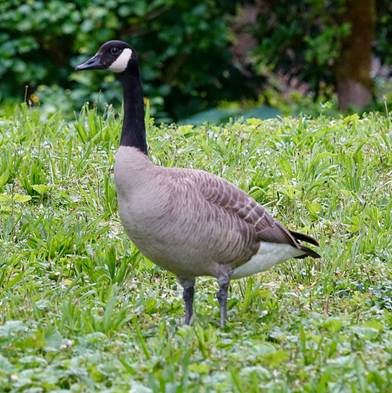 <![endif]>
Brandt's Cormorant
<![if !vml]>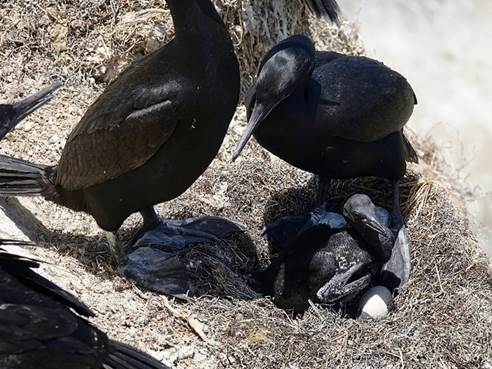 <![endif]>
Here's a photo of a Brandt's Cormorant nest from La Jolla Cove I had to wait a while for the parents to switch turns sitting on the nest to see the chick and eggs.